Custom Motorcycles
Custom built motorcycles are my life. My name is Scott Hultquist, and I've been building custom chopper motorcycles and painting custom bikes and cars for over 15 years. In 1995 I made custom motorcycles my specialty. I fabricate, paint, stripe and build. Every bike gets my personal touch through the whole process. I'm a small shop, my customers become my friends. I love my job! My goal is to make your dream come true without pain! Feel free to contact me at any time.


Custom Motorcycles for Sale
Check out the Bike Building and Custom Painting sections. See a motorcycle you like? I can build motorcycles or paint motorcycles that conform perfectly to your twisted vision!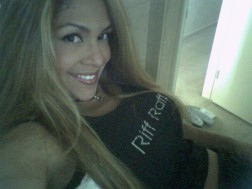 Check Out The Threads!
Be sure to see my new online store, featuring all the cool Riff Raff Customs clothing and accessories. I've got clothes for the bros, clothes for the ladies, even stuff for your dog. Don't be one of the dorks in your 'hood...be sure to sport Riff Raff Customs threads!
Click here for more information on our new portable stripper cages